Research Questions

1. Why does one decide to travel with multiple people?

2. What are the unpredictable factors of travel?

3. How do we make group travel a collaborative, organized, and impactful experience?





Committee

Connie Hwang, SJSU Graphic Design Professor
Primary Advisor

Ron Catacutan, Senior UX Designer
Secondary Advisor

Cecilia Garcia, Former Travel Agent
Tertiary Advisor




Abstract


Technology and tourism have fused to provide travelers with support and guidance in their travel planning. Large social networks and travel applications have helped guide travelers to what they want to see and do in foreign places. The remaining problem deals with the process of formulating group travel. Often not, planning a trip with a group can be very stressful, overwhelming, and time-consuming.
There are various applications for flights, hotels, and creating an itinerary­—but when dealing with a group, information gets juggled around. On a personal level, multiple applications are used to plan and communicate with one another which often leaves for miscommunication, and misinterpretation of the itinerary.








With multiple people involved, decisions on where to go, where to stay, where to eat, and what to do can be challenging. I intend to introduce a platform that streamlines the process of planning a group trip. The implementation of poll-taking, interest logs, and messaging can help manage personal interests and transform it into an itinerary that's good for everyone. Finding the solution for the various challenges will be conducted and analyzed through interviews and surveys. I aim to build better communication between each member and save time with unnecessary delay.



Project Outcome

All Aboard is a group traveling app that allows for collaboration when planning for future trips. It makes collaborating with conflicting interests easier and more flexible with implementing polling, local suggestions, and interest questionnaires and profiles. All Aboard tries to improve the traveling experience by having information clear and organized.




Survey Interviews

I conducted a survey online to grasp an overall consensus on how people view group travel. From the one hundred people that responded to my survey, 50% had said traveling was both fun and stressful. From those answers I asked them to explain further. The most common reason for group travel stressors were from differences in interests, time and WiFi. These results then allowed me to evaluate how to address these main concerns and improve the current market of travel applications today.




Survey Questions

• How often do you travel?
• Is traveling stressful or fun? Explain.
• What interests you when you travel?
• Do you tend to travel individually or within a group?
• How many people do you usually travel with?
• What applications do you use to plan a trip?
• Can you recall a difficult experience with group travel?

Survey Responses

"Its both fun and stressful. Stressful when planning to go to a place I've never been before. It takes a lot of time and research from finding the best airfare, hotel, and others. It is especially hard when putting others in the equation—people always have different things they want to do. But after all that, the actual travel becomes fun."

"I remember I couldn't navigate Tokyo subway and the language barrier had us walking around for hours. It was also tough to meet up with friends in Spain when we didn't have WiFi. Had to plan out the exact time and place for meet ups ahead of time and hope all went according to plan."

"It's difficult when not everyone in the group agrees with the daily itinerary. We don't have a problem when we know what days we're working, but when they're vacation days, everyone has their own idea of how they want their day to go and having everyone's needs satisfied can be a challenge."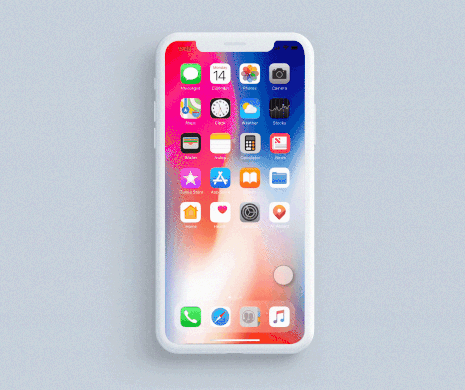 Home Screen

When users login and enter into one of their trips, they are directed to the home screen. Included in the home screen are Collelctive, Itinerary, and Saved. The collective tab allows for the users to engage with their trip mates, where as the Itinerary section is for the indivdiual user to plan and pan out their days for when they travel. The Saved tab allows for users to save any item they find interesting but aren't ready yet to add to their itinerary agenda.











Collective Features

Maps
Maps allow users to share locations with their trip mates. Often not when traveling, people in the group split up, and then it becomes hard to get in touch again. Sharing locations can help users stay in touch with everyone

Interests
The Interests feature is about understanding each individual members hobbies and interests. When first entering the interest section users need to complete a questionnaire asking about what they want from the trip.

Expense
Expense This feature helps users with splitting expenses with everyone in the group. It's a
convenient feature to charge quickly and keep track of payments.

Polls
Polls is a feature that is useful to grab quick feedback on ideas for the trip. When traveling in a large group Polls can help bring structure and order to the varying opinions.

Notes
The function for notes is for users to jot down short text notes that may be needed for the trip.

Boost
Boost is a compatible wifi router. This is a bonus feature that users get to purchase for their travel if they worry about not having WiFi.











What Is Boost?

Boost is a compact travel router that allows users to gain access to WiFi where ever they go. It's a unique product in which users can customize to their preferences on how to carry it throughout their travels. Once on Amazon, users can see the various way Boost comes in.
Product Variation

• Watch
• Necklace
• Clip
• Keychain



Reasoning Behind Boost

When I looked through my survey results a large majority of people
responded saying losing WiFi connection was a big factor that caused them stress. The reasoning behind most fo the responses was that it was hard to get in touch when the group split up. Because of this, I wanted to create a solution that would allow everyone to use my app while traveling long distances where WiFi lacks. Another huge factor was preferences.
Everyone likes something different not everyone is going like wearing a watch or necklace which is why I createdvariations so I could meet everyone's needs and that everyone could find something that suited them.







"There's an unspoken bond you create with the friends you travel with."
Final Remarks

Through my design process I have learned that my thesis was not only about solving solutions for the stressors of group travel but also about strengthening the relationships with the people you travel with. My thesis has made me appreciate all my travels with friends and family and how to work on communicating and bettering the travel experience.